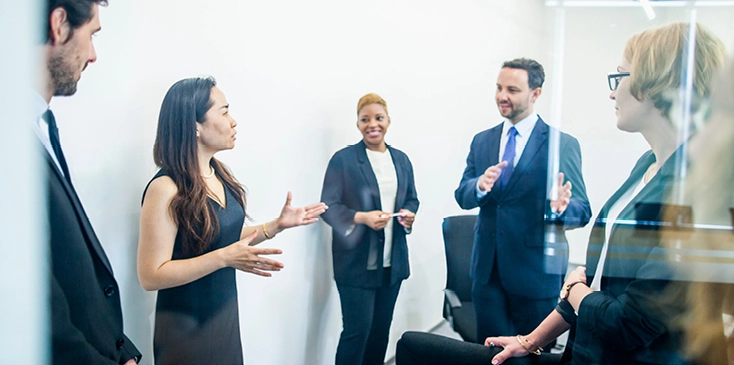 Common Skills Every HR Leader Needs For Success In the organization
In today's hybrid and digital workplace, companies are expecting their HR teams to level up their skill sets and go beyond the tasks of managing technology systems, new hire onboarding or benefits enrollment.
To be a successful representative in human resources, these days, you've got to demonstrate the ability to strengthen partnerships with the brand, while also being willing to empower and grow the future generation of leaders who have the potential along the way. This is how a company develops the ability to thrive over time.
Below, 14 Forbes Human Resources Council members provide the additional skills that they have found useful, and why.
1. Empathy
All leaders and professionals can benefit from empathy. In my career, I've seen emotional intelligence being a key differentiator that sets average leaders apart from great leaders and empathy is at the core of this. Empathy is a skill that will help you better understand the people you work with and meet them where they're at so you can best support, guide, coach or influence them. – Joana Oliveira, KeyData Associates
2. Coaching
Today's HR pro needs to develop their ability to coach leaders at all levels of the organization. Why? Because the greatest value HR leaders play in an organization now is empowering leaders to become effective at leading people. It's easy to believe the greatest influences are technical, but at the end of the day, businesses rise and fall based on their ability to develop and grow team members. – Joey Price, Jumpstart HR LLC
3. Empowerment
When you empower your employees, you ensure that they always come first and that you entrust them to get the job done. Empowerment is so essential as no one wants to be micromanaged and everyone has something to contribute. Employees will always go above and beyond when they feel like they have someone backing them up and that mistakes are okay. – Iman Abbasi, Symbotic
4. Actively Listening
To listen and not merely hear is a skill that HR leaders must develop. If we all learned how to do this skillfully, the workplace would be a much less stressful place for everyone! – Jessica Kriegel, Experience.com
5. Hybrid And Remote Management
With the freelancer revolution upon us, leaders need to be more tuned into how the traditional talent delivery models will need to evolve to tap into a labor market more closely aligned to the projected growth of this worker type. Additionally, they should be preparing for the globalization of a remote workforce and remaining compliant in localities and governing bodies to properly oversee employees everywhere – Angela Alberty, myBasePay
6. Employee Engagement
Recognition is key. Employees often feel that their hard work is overlooked, so it's important to acknowledge their contributions, virtually or in person. Each person may also have a different preference for how they want to be recognized in a public or private setting. We can normalize giving each other more positive feedback (not just constructive feedback) and giving due credit for other's ideas in all meetings. – Stella Kim, HRCap, Inc.
7. Partnership Building And Advisory
The most successful HR leaders are true business partners and advisors. To do this, successful HR leaders need to not just have the soft skills like communication and conflict management, but also the strategic business view, knowledge of diversity impacts and strategic people vision for the organization. – Rebecca Perrault, PRO Unlimited
8. Career Development
Skills in developing people with passion and in building organizations with purpose is what I believe creates winning businesses. – Hari Menon, CMA-CGM
9. Problem Solving
The HR skill that leaders and professionals can benefit from learning about is compassion and having appropriate interactions with staff when things go wrong. Most leaders are skilled at how to deal with shining stars in their workforce. However, not many are skilled at how to deal with those challenging or underproducing members in their workforce. Learning these skills is a win-win for all parties. – Brandy Marshall, Franklin Pierce School District
10. Mindfulness
I firmly believe that all leaders and professionals can benefit from soft skills and leading with positive intent. If every leader and professional went into situations with positive intent, then even difficult conversations would have positive outcomes. – Evelyn Reed, Jacent Strategic Merchandising
11. Humility
A humble mindset has significant positive effects on our cognitive, interpersonal and decision-making skills. Humility is directly related to our ability and willingness to learn. Humble people are better learners and problem solvers. Humility in leadership fosters trust, engagement, creative strategic thinking and it will generally boost performance levels. – Brice Johnson, Cerapedics
12. Influence
The modern leader needs to learn the ability to influence and persuade. Influence is a broad-ranging skill often focused downward in a company. However, it is even more beneficial when those influential tactics are more upward towards senior management. Not only does upward influence help to drive initiatives and strategic goals, but it also establishes credibility and confidence. – Carrie Berg, Teladoc Health