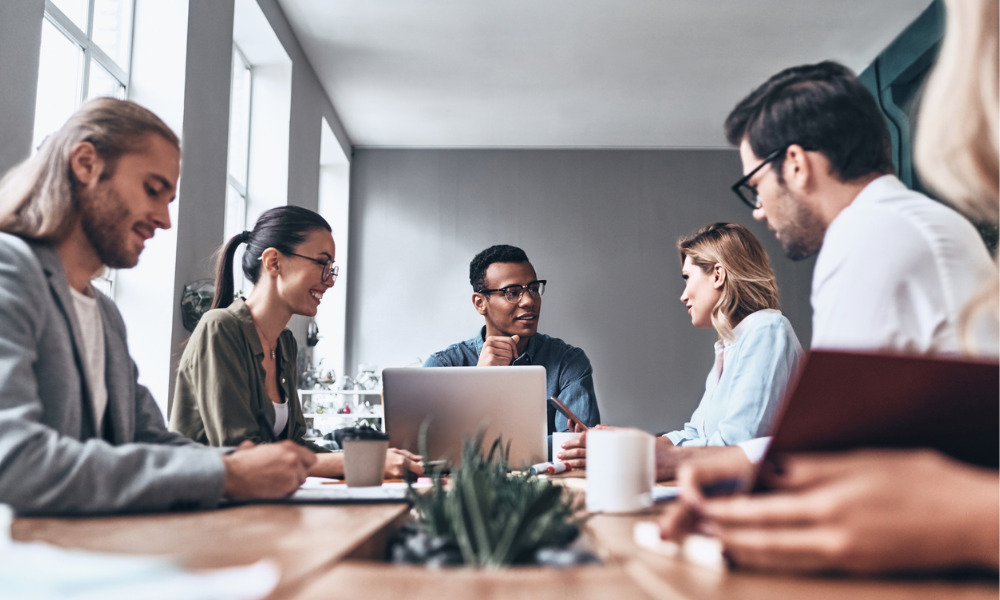 Proudly Uncovering and Unapologetically Us: A Guide to Inclusive Work Environments
NYC's 2022 Pride theme is "Unapologetically Us." Here in Sydney, Australia, our theme is "Be Strong, Be Brave, Be You." Both powerful statements share a singular message: It takes courage for this community to be wholly and genuinely themselves in a world they don't yet feel they fully belong.
These themes speak to the many brave individuals who have felt empowered to explore their authentic selves, daringly coming out to the world despite how scary or potentially heartbreaking it might have been.
At work, the choice to live authentically may feel fraught with additional risks. According to Ragins, those who feel able to come out at work are happier and more productive, yet the obstacles are more than simply limits to career opportunities. Those who fear coming out are often more concerned about social exclusion than career penalty.
When we are members of the dominant group, we may not be conscious of the experiences of the nondominant group. At work, there are norms and ways of being that come naturally to the dominant group, and they define the culture or "way things are done around here."
Dominant group members have a head start in many of the areas that contribute to a sense of belonging. They create connections with each other through similarities and shared affinities. This contributes to psychological safety, meaning we're more open to listen to their ideas, particularly dissenting ones.
The nondominant group feels the burden of assimilation and adaption to this dominant group's ways. While we use the term "culture fit," it ultimately means "you'll do well if you just adapt." Those in the minority group can feel a greater burden of impression management, needing to conceal or minimize aspects of themselves to fit in.
Impression Management
How do individuals who experience exclusion or a lack of belonging navigate the workplace? NYU professor Kenji Yoshino, in his research conducted with Deloitte, examined ways people modulate aspects of their identities based on sexual orientation, race, gender, religion, and disability, to "fit in" and progress professionally and personally.
Covering—the strategy where an individual downplays a known stigmatized identity to blend into the mainstream can be seen across four axes, by altering one's appearance or avoiding advocacy, affiliation, or association with their "identity group." This can be cognitively depleting, making it difficult to bring one's whole self to work. In fact, 60–73 percent said covering is somewhat too extremely detrimental to their sense of self, and 50 percent said it affects their sense of commitment to their company. These cultures of conformity, plus diminished commitment, and lack of divergent views result in weaker performance. Covering affects many in the workforce (a surprising 45 percent of straight white men in the US acknowledge that they cover in some dimension of their selves), however it is not a burden that's distributed evenly. For example, 83 percent of LGBTQ+ individuals reported covering in at least one dimension, the most frequently of all groups surveyed.
Equity Advocacy
How do we create cultures of inclusion allowing everyone to feel they belong rather than assimilating?
1. Create psychologically safe environments where difference is valued. We must foster environments where everyone can be "unapologetically us," seeking those who "culture add," not "culture fit."
2. Be equity advocates and lean into those moments of active allyship for groups experiencing inequity and exclusion. The barriers they face may be overt and clearly discriminatory, or it might require us to become aware of those subtle acts of exclusion that cause damaging impact over time.
3. Show role model authenticity and vulnerability to creating and open space for others to "be you" and do it with pride.
Article link-https://www.td.org/atd-blog/proudly-uncovering-and-unapologetically-us-a-guide-to-inclusive-work-environments