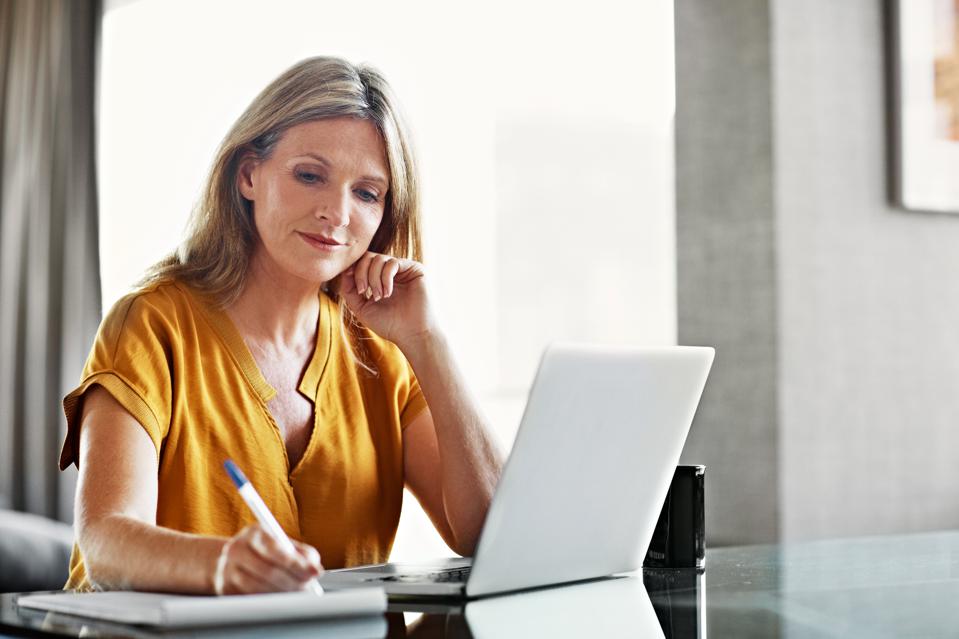 Five key trends for small business success in the year ahead
The last two years have been an exercise in uncertainty as the global pandemic has transformed how we work, interact and how we buy goods and services. Perhaps no sector has been more under pressure than small business.
In a 2021 Visa survey, more than half (54 per cent) of global small and microbusinesses (SMBs) reported that the last year has been a challenge for their business – and that they're still recovering.
But as the pandemic wears on, trends are emerging as behaviours begin to stick. That is certainly true for consumer behaviour, and we've seen that small businesses that embraced digital commerce have weathered the pandemic better. It's no longer just about pivoting and surviving – there's a hopeful surge in entrepreneurship, with a new breed of business owner coming online as digitally-native for the first time.
As the network working for everyone, Visa has made a multi-year commitment to digitally enable 50 million small businesses worldwide. We know that with the right tools, small businesses can confidently meet new customer expectations.
So how can these companies get an edge in a year ahead? Following are five of the important trends that will have an impact on the world of small and medium sized businesses in 2022.
1. Now more than ever, experience will be key
Covid-19 fundamentally changed retail – redefining the boundaries between online and in-store shopping and opening up a world of omnichannel commerce. Considering that the average UK consumer is connected to over nine devices and almost five social platforms, SMBs need to rise to the challenge of engaging customers across all platforms.
The small businesses that come out on top in 2022 will be the ones that prioritise experience. Small businesses can no longer afford to think about consumers in unique buckets: people who shop online, people who shop in-store, people who shop in an app. The truth is that customers exist across all of these channels, so businesses need to be prepared to offer a fluid, omnichannel payments experience – one that is engaging, one that is safe and one that is simple.
2. Sustainability and social impact aren't just for global brands anymore
The pandemic was predicted to slow the momentum behind environmental consciousness among consumers, but the opposite is happening. Deloitte has found that one in three UK consumers plan to purchase from brands with strong sustainable (34 per cent) and ethical (30 per cent) credentials going forward.
Gen Z and millennials in particular will continue to gravitate toward artisanal goods that are ethically and sustainably sourced, as well as sustainably produced food and beverages. In many ways, small businesses are ideally suited to cater to the needs of socially conscious young consumers, particularly as the pandemic persists globally. A Shopify study found that 68 per cent of consumers in the UK believe that shopping locally is important and 51 per cent of consumers expect to shop locally more often post-pandemic than they did before. So, while being a small business can inherently help, in order to really win, small businesses should also consider their impact on society – and be sure to communicate it with customers.
3. Seamless payments will be central to an exceptional customer experience
Customers are increasingly paying attention to the speed, security and convenience of the payment experience in a world where transactions are shifting from cash to cards to digital devices, and customers expect every interaction with a brand to be effortless.
A recent study found that an average of 68 per cent of people abandoned an online shopping basket due to difficulties completing the purchase, with many citing a complicated or long checkout process, so they didn't make the purchase at all or bought the item somewhere else.
Meanwhile, in stores, contactless payments are the norm in most parts of the world. During the pandemic, many British people chose to tap to pay for the first time and instantly recognised that it's also faster, easier and more secure. In 2020, the number of contactless payments made in the UK increased by 12 per cent to 9.6bn payments, accounting for over a quarter (27 per cent) of all UK payments with recent Visa data showing that over eight in ten (82 per cent) in-person payments are now contactless. With the contactless limit being raised to £100 in October 2021 to meet this growing demand, we're seeing contactless payments continue to thrive, thanks in many ways to the small and mid-size businesses that are quickly adopting the technology to keep up with their customers' expectations.
Payments isn't just about completing a sale. The checkout experience should be – and is – a reflection of your brand. It's also the last opportunity for small business owners to make a great impression on customers as they walk out the door (or leave your site). SMBs have to make it as frictionless as possible for customers.
4. Small businesses will cross borders
According to The World Bank, small and medium-sized businesses (SMBs) represent approximately 90 per cent of businesses (rising to 99.9 per cent in the UK) and more than 50 per cent of employment worldwide. Thanks to the digital adoption of the past two years and evolving technology, small businesses have a unique opportunity to bring products and services to customers around the globe.
It used to be that only big businesses could scale in a way that allowed them to access customers in other countries, but payment technology can easily enable customers to pay with local payment methods and currencies – businesses just need to be savvy enough to market themselves in a way that is enticing to different "local" audiences around the world. It is also important to keep on top of commercial and regulatory barriers, so finding a partner that supports cross-border expansion is key.
5. Small businesses will see more benefits from AI and machine learning
Much has been made of the ways in which artificial intelligence (AI), machine learning and deep learning are transforming large business processes from credit decisioning to inventory management. As software and hardware costs decrease, more solutions for small businesses that leverage AI and machine learning will become available. Why does that matter? Services powered by AI and ML can mean more efficiencies, more protections and ultimately more profit for the bottom line.
In many ways AI is already being adopted by small businesses behind the scenes. Organisations like Visa use AI and deep learning to make real-time authorisation decisions for small business transactions while financial services companies use the technology to offer customer instalment loans. Many tech companies that provide a service to SMBs are doing the same. Businesses should ensure their suppliers are investing in these important technologies and passing the benefits of their expertise on.
In a year that will be defined by new expectations and new experiences, the good news is that technology is opening new opportunities for businesses of any size to participate in the global digital economy.