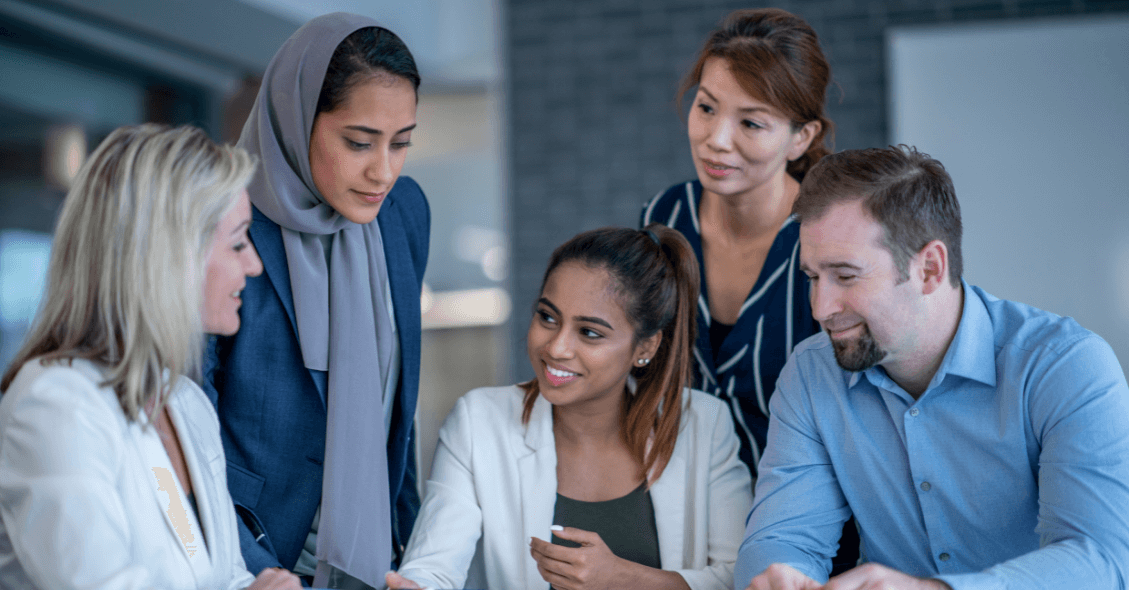 Inclusive environments enable innovation to flourish
The pace of innovation in the biopharma industry has never been faster. We are exploring new modalities, leveraging novel technologies and advancing scientific discoveries to tackle complex problems. This pioneering spirit brings fresh hope to patients living with diseases that would have been considered untreatable just a few years ago.

However, we must do better in our ability to tackle problems from different viewpoints in order to address the challenges patients face. Building diversity into our teams enables us to think differently, make informed decisions and drive our innovations forward. When it comes to biopharma innovation, diversity is simply business critical.

Attracting and retaining diverse talent must be a key priority. Companies need to ensure their culture, values and ways of working create an inclusive workplace where innovation thrives because people are empowered to contribute their experiences, perspectives and ideas to making the breakthroughs that patients so urgently need.

Diverse talent can unlock innovation

Having a diverse team means including people of all genders, ethnicities and educational backgrounds as well as those who bring different life experiences or have taken alternative paths in their careers. Successfully building more diverse teams is not just a box checking exercise – it requires businesses to shape their culture and values to create a workplace where people can bring their whole selves to work.

Our aim at Astellas is to authentically value our employees and future talent and the unique experiences they bring – and this is particularly key for me as a female senior leader. We are a global organization with ambitious goals and we are increasingly moving into new modalities and exploring uncharted frontiers of medicine, often in underserved and serious diseases where few or no current therapeutic options exist. Our Chief Medical Officer, Tadaaki Taniguchi, believes – and I absolutely agree – that creating an environment in which people are able to push boundaries as they strive to overcome complex challenges is essential. He outlined in a recent article that bringing in diverse teams with fresh approaches to problem solving is a priority for our future success.

Building a culture of inclusion

At Astellas, we work globally and cross functionally, maximizing collaboration to bring together a mix of cultures and thinking. We employ best practices in recruiting and sourcing diverse talent, including representative interview panels and external strategic partnerships to help us reach previously untapped communities of candidates. All our managers and leaders receive training focused on recognizing diversity, building inclusive teams and minimizing unconscious and conscious biases in hiring, management and promotion practices.

Diversity and inclusion matter to patients as well as to our employees. We prioritize and invest in this because we recognise that, when organizations have a focus on diversity when it comes to their people, leaders and partners, they also more fully represent the patient community and are better positioned to understand and address their needs. Most of all, we work hard to create a culture that enables everyone to thrive as 'One Astellas' – with a global culture that is a safe space for inclusivity, trust, support and collaboration.

When people are respected and valued for who they are, and the skills they bring, they speak up and share brave ideas – the kind of ideas that spark new ways of thinking and fuel innovation. This sense of belonging, coupled with empowerment and mutual respect, drives collaboration, more effective problem-solving, efficient decision-making, and ultimately, value creation.

Closing the gender gap

Being authentic as a leader and talking openly about the value of diverse teams is important to me personally and has helped shape my own career path. I believe companies that prioritize diversity and inclusion and take steps to inspire the next generation of talent will attract a stronger and more resilient workforce.

Astellas prides itself on creating a vibrant and motivating workplace, offering equal job opportunities regardless of gender. Our split of male to female employees is nearing equal (53.1%:46.9%)1, and over 40% of leadership roles at Astellas are now held by women1. The issue of diversity is, of course, broader than gender alone, but women leaders have a key role to play in championing diversity within organizations. We can be advocates for change, shaking up the workplace with a different approach to leadership to advance medicine and enhance patient care.

As we look to the future, the need to drive innovation forward, faster, has never been more important. By actively embracing differing perspectives and uniting people around shared goals, we have the greatest chance of solving the most complex healthcare challenges for patients who are waiting.
Article link – https://www.fiercepharma.com/sponsored/inclusive-environments-enable-innovation-flourish