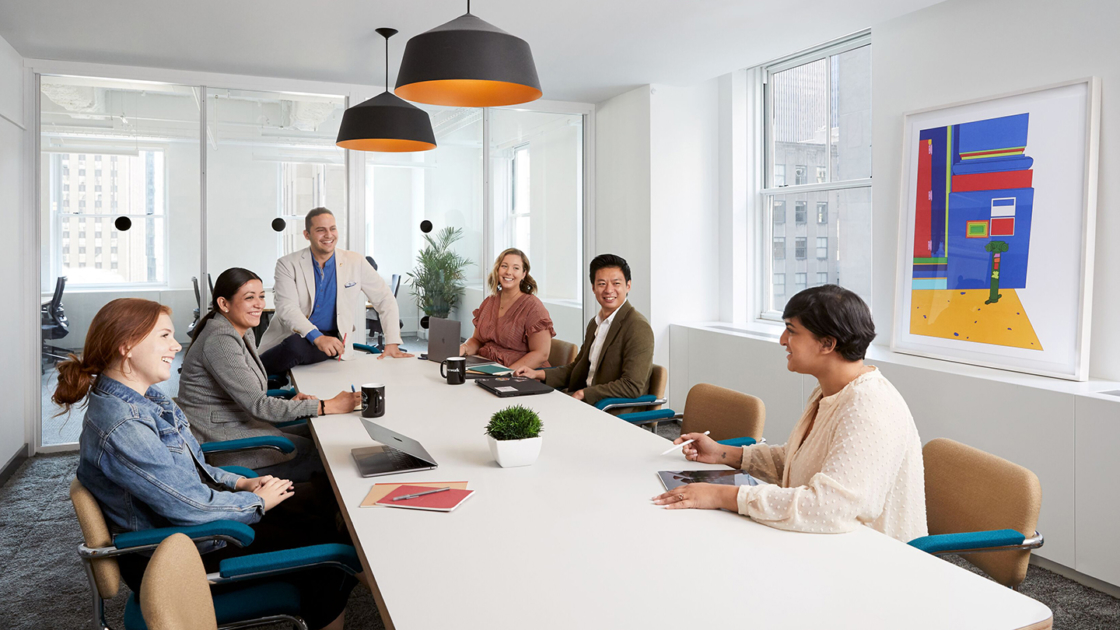 The phrase "Put your money where your heart is" isn't new, but younger generations have fully embraced it. Millennials, Gen Z, and even Alphas vote with their money, and they're willing to boycott corporations they don't believe in. Spending is a form of activism, especially as more consumers value transparency, sustainability, and authentic corporate social responsibility.
Starting a business isn't just about making money—that's not going to cut it in today's world. Customers expect quality, and they want to buy from a company they can trust. So how do you gain trust and earn business? It starts with being genuine. Your organization must ethically align from the top down. Every employee should share primary core values, and in order to achieve this, you must set consistent expectations. 
If you're seated at the head of a startup, you may find yourself at a crossroads. Doing what is right is not always easy, but it is the key to meaningful success. You have to start with a powerful mission statement to act as a compass, and then you and your management team must act as examples and keep your team on track.
You can pioneer without discarding values. When you do, you put your brand in a position to be well-liked by all. 
1. START WITH A POWERFUL MISSION
A mission statement should be based on core values because it provides the compelling support you need to direct your team. By constructing and following a mission built on morals, everything you do will be mission-compliant.
When you're creating mission statements, it's a good idea to do some research and look at examples. Gabb Wireless has a mission statement that speaks to its values. The cellular network sells Internet-free kids' phones and related technologies, yet its mission statement doesn't involve telecommunications at all. It's a four-point, aspirational goal focused on children's protection, familial bonding, informed parenting, and limited screen time. It's a promise to customers.
Make sure your mission statement gives you goosebumps every time you read it. When you've crafted a solid mission with emotional impact, insist that everyone within your business use it as their moral guide.
2. RECRUIT A PASSIONATE TEAM
You should consider your company's values during your hiring process, too. Key employees will quickly make a difference in your success. When you're hiring, aim to find purpose-led job candidates. About 70% of people want to be able to work for a company they can cheer about. 
Gauging for value alignment can be tricky, but the first step is to openly share your mission, vision, and values. This allows candidates to self-select out early during the recruitment process. Next, ask value-driven interview questions about interviewees' past decisions, and find out what your values mean to applicants. Ask them what they think those values mean. In time, you'll get better at selecting employees who fit within your growing business.
3. ELIMINATE UNETHICAL BEHAVIOR
Do not allow unwanted behavior to happen. If you allow it to carry on, you unintentionally invite more of that same behavior. The sooner you call the behavior out, the sooner it will be apparent that you're serious about acting with integrity and ethics.
People will often push boundaries, particularly when personal money or power is at stake. Your job is to hold firm. Your response may have a secondary effect of making your most ethical workers feel empowered to follow your lead. A study discussed in Harvard Business Review showed that 23% of employees feel pressured to behave unethically. Most said nothing and just went along with the pack. You'll be sending a loud message by immediately shutting down unwelcome habits.
4. BE TRANSPARENT ABOUT WRONGDOINGS 
Errors are going to happen, especially if your business is focused on innovating. A piece of tech will fritz when you least expect it. Customers will be unhappy after receiving incorrect information. A product won't be deployed on schedule due to an unforeseen setback. These things are part of startup life, but they don't have to put a negative light on your brand.
When obstacles happen, go back to your mission statement and deliver a message that makes sense. If you value authenticity and transparency, make sure your team reflects those values in customer interactions. If you wouldn't want someone to be dishonest about a mistake, be proactive and open about the times you've messed up and made errors in judgment. You can illustrate your commitment to morals by admitting mistakes when they occur.
Taking your startup to the next level doesn't mean leaving your ethics at the doorstep. In fact, you'll help your brand stand out from the competition if you and your team put ideals first. Construct a solid mission statement, recruit a team that shares those values, and remember to be transparent and honest as your business grows.
Article link – https://www.fastcompany.com/90814289/how-to-set-ethical-expectations-as-you-start-a-business