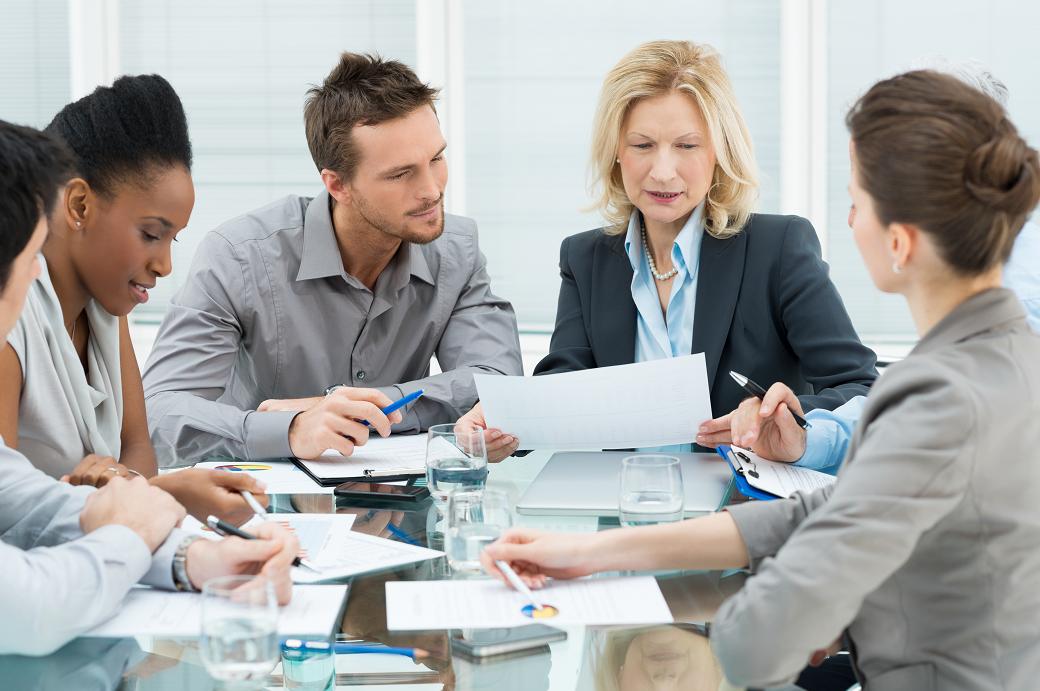 Focus On Simple Truths, Behind Your Leadership Complication 
Unless you're hiding under a rock, you've likely heard of servant leadership.
In a nutshell, servant leaders focus primarily on the growth and wellbeing of people and the communities to which they belong.
Traditional leadership often involves accumulating and exercising power by someone "at the top of the pyramid." Servant leaders, on the other hand, put the needs of others first. They're not worried about title or position. They focus on getting important things done through the development of others.
The whole concept may seem a bit quaint in a world with so many high-profile examples of power-hungry, attention-grabbing people.
But for decades, Ken Blanchard has been at the forefront of the servant leadership "movement." In addition to being a sought-after speaker and consultant, he's authored or co-authored more than 60 books. Some of them have sold millions of copies.
Most recently, Ken has teamed up with his colleague Randy Conley to offer Simple Truths of Leadership: 52 Ways to Be a Servant Leader and Build Trust.
This is not just a "feel good" book, although focusing on true principles does feel good. The book is chock full of tried-and-true practices for exercising honest influence with the people and causes you care about.
It answers dozens of questions like these:
Who should make the first move to extend trust?
What role does a successful apology play in building trust?
When should you use different strokes (leadership styles) for different folks—and for the same folks?
Where does the most important part of leadership happen?
How can you create autonomy through boundaries?
Why is catching people doing something right the key to their development?
This is a book that deserves a close reading. And be sure to have your highlighter handy.
My conversation with Ken and Randy uncovers some nuggets you can put to immediate use.
Rodger Dean Duncan: Will Rogers famously said that "common sense ain't all that common." You allude to that idea in your book's tagline of "Making Common Sense Common Practice." Why do sensible leadership principles seem to be so elusive for some people?
Ken Blanchard: Too many leaders get caught up in urgent but unimportant tasks. They forget to walk their talk and apply basic leadership principles in the workplace.
I like to ask people, "When was the last time your leader took the time to review your goals with you?" or "When was the last time your leader praised you, in specific detail, for a job well done?" If someone says it happened recently, that person is one of the lucky ones.
Effective leadership is about implementing everyday, commonsense practices that will help your organization thrive.
Duncan: Effective leadership, you say, is an inside job. Tell us about that.
Blanchard: Servant leadership starts on the inside—it's about having a servant's heart. That doesn't mean you let your people walk all over you; it means you care about them as individuals, respect them, and empower them to make decisions. They will feel cared for and needed and will turn around and treat your external customers the way they've been treated. It's the best way to lead if you want to create both great relationships and great results.
Duncan: How does a leader's "catching people doing something right" help an organization develop a high-performance culture?
Blanchard: That phrase has been around since Spencer Johnson and I wrote The One Minute Manager in 1981. First, you work with people to set goals and make sure they know what a good job looks like. Then, when you catch them doing something right, give them immediate, specific praise. It's a powerful way to reinforce good behavior and move people closer to their goals.
Working side by side with people this way builds trust and keeps the lines of communication open. You get to know their strengths and help them perform at their highest level.
Article link- https://www.forbes.com/sites/rodgerdeanduncan/2022/05/10/why-complicate-your-leadership-focus-on-a-few-simple-truths/?sh=bdbca9a647a5