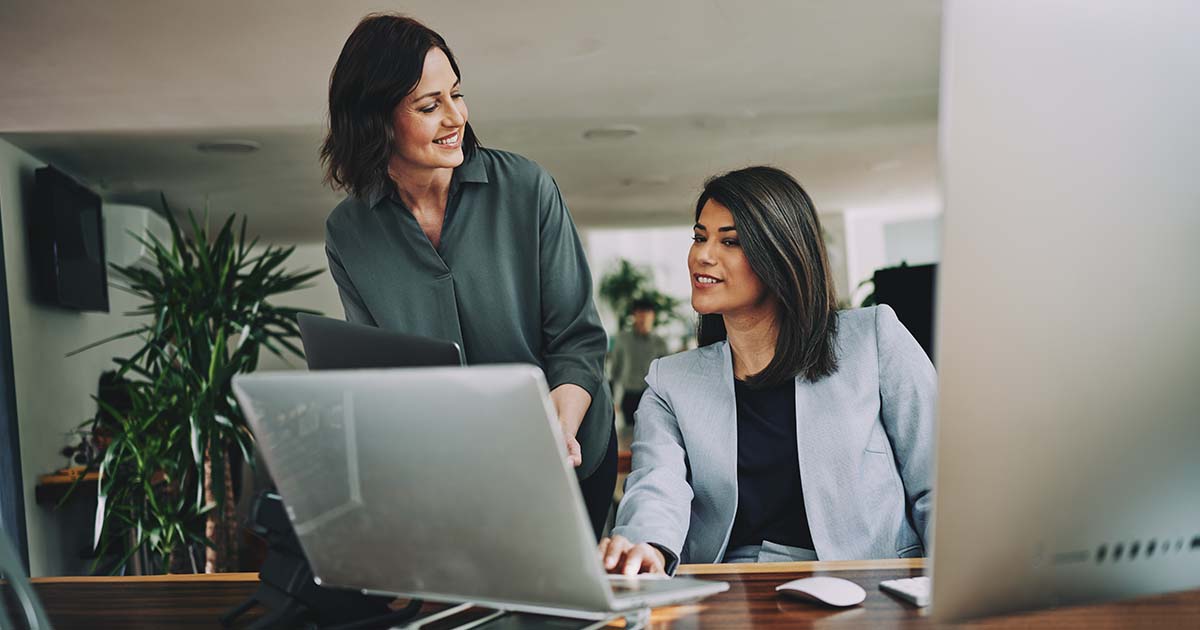 An Ethical Filter for Addressing Questionable Situations in the Workplace
Sam is an HR director at a midsize manufacturing plant. At times, he feels at a loss for helping managers within his organization deal with ethical and moral challenges that come their way. He certainly appreciates them seeking his guidance, but their questions can place him in a conflicting position because he must protect the organization's interests while addressing each manager's specific needs.
Helping operational leaders respond to ethical challenges that may not technically violate any policies is often a challenge for HR, experts say.
"On the one hand, you don't want to lose good managers, especially if you like them personally. On the other hand, you can't in good faith recommend that managers simply 'suck it up' and go back to their jobs," said Nina Fleiss, deputy director of human resources at the Simons Foundation in New York City. "You can help to guide and coach them to work out their problems directly with their boss, but you have to respect whatever decision they make." 
For example, what if a manager learned that his department head found out that a team member was diagnosed with COVID-19 and instructed the person to not say anything to anyone because they didn't need to know? 
The manager's complaint to HR sounded something like this: "I can't believe Ron said that. What message does that send to the rest of us? We're important enough to report to work every day but not important enough to learn about our peer's COVID-19 diagnosis? What about the potential of me getting infected at work—and placing my spouse, children or parents at risk? It shocked me that he was so cavalier in his instructions not to tell anyone that someone tested positive on our team. If anyone gets sick, it's my fault. I'm really questioning if I can continue to work for someone like that."
Lack of transparency about pandemic-related challenges is real and remains a pervasive problem. New diagnoses, confusion about variants, philosophical conflict regarding vaccinations and turnover challenges in the wake of the Great Resignation are making pandemic fatigue stronger. Many workers are exhausted and pushing back, unions are stepping up to address perceived worker woes, and there simply seems to be so much noise all around. Business leaders sometimes take shortcuts to evade ongoing challenges and try to sweep matters under the rug, rather than address them appropriately.
Further, the COVID-19 pandemic isn't the only ethical "wobbler" out there that leaves managers frustrated and seeking HR's guidance. Sexism and racism are still top factors in many ethical missteps in the workplace where leaders tend to turn a blind eye.
"Psychologists have a concept called 'pluralistic ignorance' that may describe a team's silence about out-of-control jokes and group behaviors," said Richard Shell, professor of legal studies, business ethics and management at the Wharton School at the University of Pennsylvania and author of The Conscience Code: Lead with Your Values. Advance Your Career (HarperCollins Leadership, 2021).
"Pluralistic ignorance traps groups into silence when everyone at the table feels offended by a speaker's sexist or racist remarks, but they all think they are the only one who feels this way," Shell said. "If even one person has the courage to speak up, the spell can be broken and the real group consensus on an ethical lapse can emerge."
Shell noted that the terminology used may not be unlawful, but it may still be tasteless, inept and nonconstructive.
There may come a point when managers decide to quit in order to advance their careers.  "Quitting may advance your career—and your mental health—if you refuse to tolerate behaviors that are so utterly unhealthy that you choose to walk away from them, rather than be subjected to them," Shell said.
The bottom line is that ethical crises are real, and HR practitioners will likely face many situations over the course of their careers where front-line operational managers need their help.
A Simple Tool for Ethical Decision-Making
Personal reflection and career introspection are crucial when faced with moral dilemmas at work. HR practitioners might use a simple one-sheet tool like the following to help managers talk through moral dilemmas:
Ethical Decision-Making Guidance Tool
| | |
| --- | --- |
| 1.     Identity | Is this who I am or risk becoming? How does my decision square with my beliefs about compassion, respect, fairness and truth? Who am I relative to this obstacle that I'm facing, and who do I choose to be?  |
| 2.     Conscience | Can I live with my conscience if I remain with this employer under these circumstances? Will I regret leaving the organization or overreacting to these less-than-ideal circumstances? What does my decision either way say about my character, loyalty and the trust that others place in me?  |
| 3.     Principle | Is there a core principle involved here that should never be compromised under any circumstances in order for me to remain true to myself? What if I compromise this principle? Will I sacrifice any of my essential beliefs? Is this simply a matter of my learning how not to do this to others? |
| 4.     Rationalization | How do I justify this to myself? Do the rules not apply to me? Will anybody notice? Do I deserve better than this? Am I simply going along to get along? Are such rationalizations undermining my character or a core aspect of my identity? |
| 5.     Common Sense | Is this consistent with how I want others to see me? Does any short-term gain justify the potential longer-term consequences?  Is this consistent with the narrative I have of myself? Would someone refer to this situation if they had to provide a reference about my character? |
| 6.     Consequences | What are the consequences involved if this is discovered? How can it potentially damage my career or reputation? How can I explain this to a prospective employer if I stay or leave? Does this violate my basic sense of morality? |
Depending on the nature of the challenge at hand, any of the six categories may come into play as managers reflect on how to handle the situation on their own terms and even consider whether they can justify remaining with or leaving the company.
"These decisions and discussions are never easy, but people come to HR because they appreciate the HR practitioner's objectivity and willingness to help them be true to themselves," Fleiss said. "Having a tool that you can discuss to help them work through their ethical and moral challenges, whatever they may be, can go a long way in helping them gain a healthier perspective." 
Reasoning about ethical and moral questions can be profoundly complex. However, using a consistent framework helps HR practitioners feel more confident that they are helping managers objectively think through the implications affecting their decision. HR practitioners might want to suggest that managers write down their answers, take a break from the situation, and then take a fresh look afterward.
There are no absolute right or wrong answers when considering such moral imperatives. In addition to the tool, HR professionals should encourage managers to consult with their trusted partners, advisors and mentors to gain additional perspective on the matter.
The Ultimate Decision-Maker
When in doubt, however, there's a simple, reliable solution that can serve us well and show us the way: Encourage managers to go with their gut. The closing guidance to a manager might sound like this:
"Your gut feeling—that internal compass and guidance system that you were born with—will never let you down. You may likewise refer to it as your spirit, your soul or your 'Spider-Sense' (popular among Spider-Man fans).  Whatever you call it, I encourage you to trust and rely on it. Analyze objectively using a tool like the one I shared with you: Diagnostics are important. Sleep on this; speak with your trusted advisors. But when push comes to shove, your answer will not come from your brain: It will come from your heart. Emotion trumps cognition in matters relating to morals and ethics. Your heart, more than anything, will help you address and avert crises at work, at home and anywhere in between. Your heart will allow you to summon your character. In short, let your gut call the shots when facing major life or career dilemmas."
It's important that HR validates employees' feelings objectively and without judgment. Find a disciplined way of evaluating "slippery slope" situations that may make or break employees' committed relationship to the organization. As much as HR practitioners want to help colleagues and may even fear losing them, this is their career and their decision. Guide them as objectively as possible, but respect whatever decision they make. 
Sam ultimately decided to add this decision-making tool to his HR leadership toolbox. He reasoned that putting others' needs ahead of his own is the ultimate example of selfless leadership. Sam found this is consistent with his organization's culture and principles, and the tool keeps managers in control of the decision to address the matter openly with upper management or pursue other pastures.

Paul Falcone (www.PaulFalconeHR.com) is a frequent contributor to SHRM Online and has served in a range of senior HR roles at such companies as Paramount Pictures, Nickelodeon, Time Warner and City of Hope Medical Center. He's a member of the SHRM Speakers Bureau, a corporate leadership trainer, a certified executive coach and the author of the five-book Paul Falcone Workplace Leadership Series (HarperCollins Leadership and Amacom). His other bestsellers include 101 Tough Conversations to Have with Employees, 101 Sample Write-Ups for Documenting Employee Performance Problems, 96 Great Interview Questions to Ask Before You Hire, and 2600 Phrases for Effective Performance Reviews.