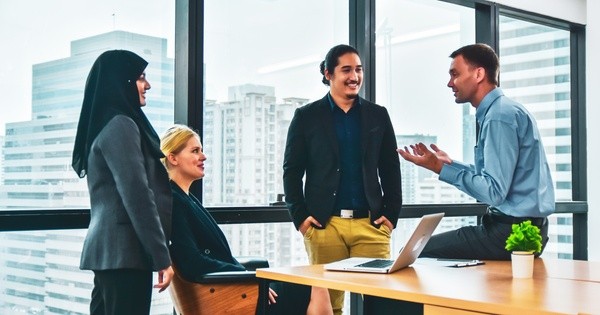 Why Business Leaders Need to Take Inclusive Language More Seriously?
Words matter. The words we choose to say and not say signal to people what we value. When we use words that are outdated or alienating, we signal to folks that we're not inclusive. Despite good intentions, non-inclusive language can create division.
Inclusive language makes people who have been historically marginalized feel included. These marginalized communities include — but aren't limited to — groups who have been excluded because of their race, gender identity, sexual orientation, age, physical ability, language, immigration status and more.
Language is one of the biggest signals of culture. Inclusive cultures practice using inclusive language, which has shifted over time. Words that used to be very commonplace are now recognized as exclusionary and have been replaced with more inclusive language.
To practice inclusive language, consider understanding why it matters and learning words to use and not use.
Why inclusive language matters
Replacing our traditional language with a more updated inclusive language shows people are trying to be better. Rather than simply stating you want to be an ally or be more inclusive, doing the work shows you mean it. It is one small step to take on the journey of allyship. Allyship is not a self-proclamation — it is in the eye of the beholder.
When we use more inclusive language, we can lift up marginalized groups that are adversely affected by perpetuating stereotypes and unintentionally left out of conversations and workplace activities. By including people with language, we can include them in more experiences.