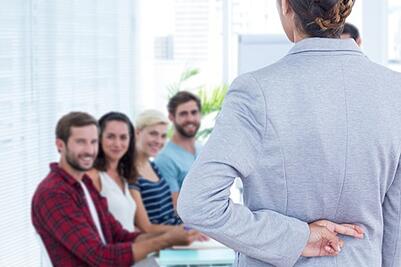 What should agency leaders do when staff have ethical objections to a client?
Greenpeace's interventions at Cannes Lions had the industry talking last month, but it seems certain that agencies will continue to work with fossil fuel producers. Their staff, however, may not be as happy with that outcome as agency leaders.
"Advertising people are kind, thoughtful and care about the future for their children, nieces and nephews," Jonathan Wise, co-founder of the environmental advertising network Purpose Disruptors told The Drum earlier this week. "Many employees we speak to understand change needs to happen and one of those changes they share with us is that they believe their agency should no longer work on fossil fuel companies."
The idea that one's creative talents might be put to use to burnish the reputation of a polluter, a gambling brand or a tobacco producer has been cited as a turnoff for agencies recruiting new, younger staff before. It can also hit the morale of existing teams, who might well decide to vote with their feet – a tempting option these days. We asked dozens of agency leaders how they hoped to meet this challenge at their businesses.
Ruth Bernstein, co-founder and chief executive officer, Yard NYC
One of our core values is personal commitment. We give a damn and take our work personally, and we are judicious to only work with brands that align with our values and ambitions. Still, there are always moments when new information comes up. Depending on the seriousness, we call 'pencils down' to gather more information, talk to the client and discuss internally. While we may make business decisions that differ from personal opinion, we always encourage our team to speak openly with us and ultimately choose whether they want to opt out. That choice is essential to creating a business environment where everyone can do their best work.
Amanda David, director of innovation and gaming, Grey Group
Differences in opinion should happen in every healthy industry and help us avoid working in echo chambers. Instead of avoiding tense conversations, we embrace these topics transparently. Bringing together perspectives allows us to identify solutions that truly reflect our teams and the world around us.
We manage tough conversations with open forums, where anyone can speak freely, and with dedicated task forces for complex issues. Some employees want to be heard while others want to be part of the solution. Both roles are valid and deserve support. This approach helps us resolve conflict, build trust within teams and encourage empathy moving forward.
Simon Labbett , executive creative director, Truant London
This new generation are not afraid to go toe to toe with big business and rightfully so. As commerce inevitably locks horns with morality, those agencies with strong principles will shine bright. We're experiencing the dark side of mass consumerism and advertising has to take responsibility for fueling that demand. To brush off activism as an inconvenience is, quite frankly, embarrassing and hypocritical by an industry that not only professes to care but trades off those values. The stage needs to be open to everyone, no matter how awkward or uncomfortable those conversations are. That's the only way we progress.
Caroline Davison, managing director and sustainability lead, Elvis
I don't see ethical clashes between staff and clients as a 'problem to be solved', but an opportunity to move the conversation – and the ethics – forward. The status quo needs to be disrupted and the hard questions around the climate crisis – and in particular advertising's role within it – need to be asked and, more importantly, answered. Following the Greenpeace protests at Cannes Lions, let's hope that the organizing committee are already planning keynote sessions that put the issues Greenpeace raised center stage. We need brave, honest conversations – in public and with a range of stakeholders – about the elephants in the room.
Rhys Cater, managing director, Precis Digital
Marketing ethically means more than just marketing for 'good' businesses. It also means being mindful of how we use personal data, avoiding harmful stereotypes in adverts and prioritizing engaging creative and user-friendly advertising practices.
We want our colleagues at Precis to feel proud about what they do, so along with focusing on ethical marketing we are also committed to working with brands that are mindful of their environmental practices. We do not work with harmful industries, such as gambling or tobacco, and in examples such as the automotive industry or fashion we must see tangible commitments to the reduction in carbon impact before we will partner with them. Not only this, but we have also used our influence to invest and partner with startups committed to transforming traditionally harmful industries; Plick and Droppa are some recent examples of businesses tackling the impact of fast fashion in Sweden.
Greg Ricciardi, president and CEO, 20Nine
We are a purpose-first creative consultancy and our clients align with our agency's ethics and moral position. If there is ever a question about a prospect's ethical and moral alignment with the agency, it is fully discussed with the agency staff before a decision is made to bring onboard the new client. If the prospect does not align and the staff agrees that this is not the right fit, the agency will move on from the opportunity.
Andrew Barnard, co-founder, 20Something
The responsibility of making these decisions should live at the company level. It's not fair to put that on the individual – whatever their role – because not everyone has the confidence to say 'no' to management. A more responsible approach would be to ask the question collectively as an organization. Before taking on any briefs, we have a company-wide discussion where we ask ourselves: 'Is this brand/ brief making a positive impact in the world, without leaving a permanent imprint on it?'
As an industry with the power to influence opinion and behavior, the responsibility for moral and ethical decisions exists at an industry level. It requires transition, but there's no excuse for agencies to not be moving in the right direction. The pursuit of growth at all costs is a short pursuit and not leaning towards the next generation's value-set just isn't sustainable. Without them, how are we going to deliver the ideas and innovations needed to effectively and sustainably build next generation brands?
Article link – https://www.thedrum.com/news/2022/07/05/what-should-agency-leaders-do-when-staff-have-ethical-objections-client