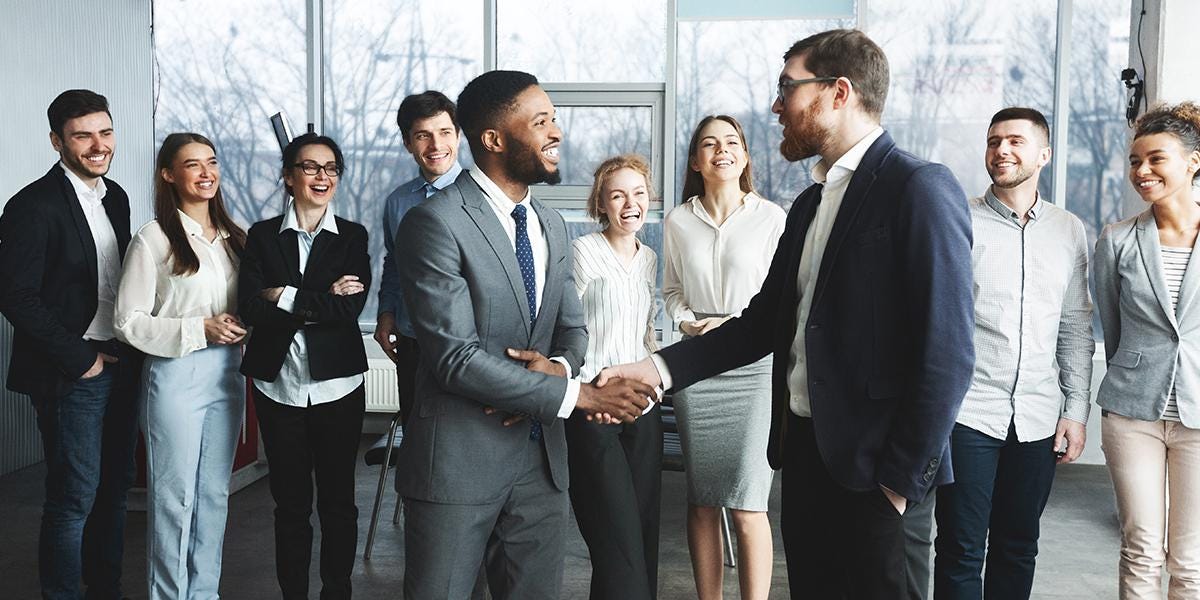 The Path To More Inclusive And Diverse Work Environments
Creating more inclusive workplaces starts with leadership, so, therefore, it is up to you to lead by example and foster a more inclusive work environment.
Leaders should empower and develop their employees, not only at their annual DE&I conference or anti-bias training but every day. Sharing a big-picture vision and finding ways to communicate that vision through humility and empathy is key. Researching continuing education certifications and licensing has become much more widespread and accessible, and executives in leadership no longer have the excuse that resources and information on these topics are not readily available. Resources like LinkedIn Learning offer various educational resources on this topic that can fit even the busiest schedules.
Vertical cross-training initiatives and learning from staff at all levels, specifically by allowing them to share concerns, ideas and strategies within a safe and open forum, will lead to a steadier flow of brainstorming and information. Setting intentions that align with company values and resonate with leadership and employees alike is important. Make sure to take an honest account of your company's representation and how it is being perceived by employees, clients, outside sources and prospects. This can reveal valuable information about DE&I strategies and areas of opportunity.
In the end, don't rely on mandatory training that ticks a few compliance boxes. Instead, make conversations about diversity, equity, inclusion and safer workspaces a constant discussion in your company. Be prepared for criticism, but know that every piece of information shared should be viewed as an opportunity to create a more empowering and inclusive work environment.
An inclusive work culture allows your workplace to thrive and helps foster an environment of fresh perspectives. Creating a culture of belonging also helps teams focus on being productive and feeling aligned with a company that shares their values. This ultimately leads to a lower rate of turnover in employment and can save your company money in the long run.
Overall, representation matters. The more women, LGBTQIA+ representation, people of color and other diverse groups and backgrounds that are included leads to a greater level of success and a more open-minded approach to problem-solving. It also helps your company come up with exciting ideas you may never have considered without the inclusion of these other perspectives. Some statistics that provide evidence of representation's importance include the fact that corporations identified as more diverse are 35% more likely to outperform competitors. Also, diverse management teams can lead to up to 19% higher revenue.
A thorough evaluation of your company's diversity and inclusion policies is the first step. Next, incorporate those policies into your employee handbook or manual. It is imperative that current, new and prospective employees understand your company's commitment to diversity and inclusion. Hiring a diverse team often means stepping out of a comfort zone and requires a complete shift of your company's perceived culture.
Start by reaching out to schools, LGBTQIA+ groups, community organizations and associations for people of color to start conversations. Do a refresh of your website and marketing materials to offer more inclusive language. Look at your current job descriptions and ensure they offer a glimpse into your company that makes anyone reading the post feel like they could feel accepted and safe and thrive in your environment.
Hoping to become a more inclusive and diverse company by including more social media posts and job descriptions with fancy buzzwords is not enough. Creating a safe and inclusive culture does not have to wait for experts or new employees to step through the door. The process starts with you, the leader of the company.
Educate yourself and evaluate your practices. Use handbooks and manuals, and ask fellow leaders and employees for their honest feedback. Be willing to receive responses that might surprise you. This is a necessary part of the process. Existing in a bubble and thinking you are checking all boxes is not enough. Are you ready for an honest assessment of your company through the DE&I lens? Perhaps that is the first question you should ask and ultimately the first step you should take toward a more positive shift in your company's culture.
Article link – https://www.forbes.com/sites/forbesbusinesscouncil/2022/11/14/the-path-to-more-inclusive-and-diverse-work-environments/?sh=1f98867c7f88