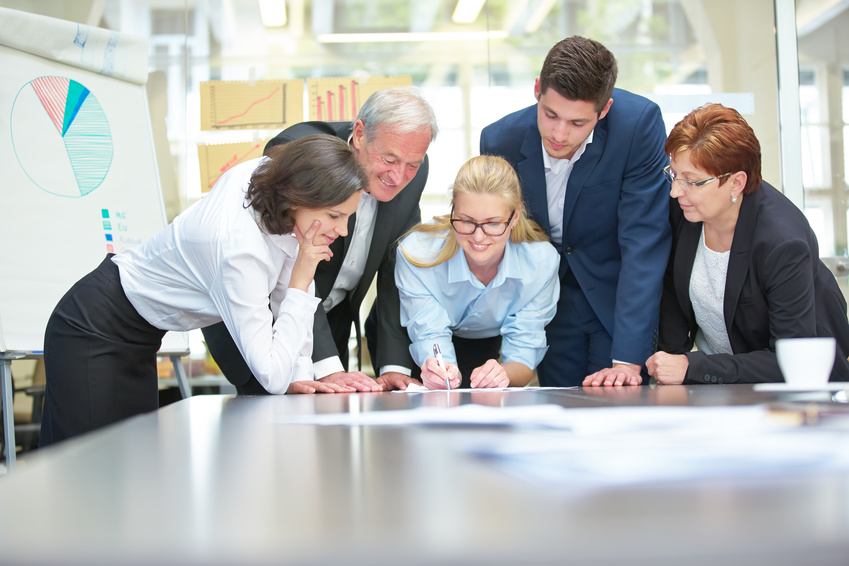 Smart Ways To Identify Leadership Gaps In The Company
Business executives have so many things to focus on day in and day out that it can be difficult for them to recognize and fix leadership holes in their company. A leader must develop the objectivity, insight and perspective needed to find and understand any gaps, then find ways to bridge them.
Before a need can be addressed, it must be assessed. Below, 14 members of Forbes Coaches Council discuss how they would help an executive client dig deeper to uncover leadership gaps in their company so that the best solutions can be found.
1. Use Leadership Assessment Instruments
Leadership gaps can best be identified through leadership assessment instruments coupled with one-on-one interviews to contextualize the data. Once the client has identified the leadership competencies and behaviors desired within the company, an analysis of the assessment data and context will reveal not only gaps to fill but also strengths to leverage as well. – Beth Egan, Skillsoft
2. Use Design Thinking Tools
Lean into this moment as an opportunity to be a role model of human-centered leadership. Use design thinking tools such as stakeholder maps, one-on-one interviews or "buy a feature"-type workshops to help employees identify and name their own leadership goals. Then, synthesize your learnings to discover and define the common patterns and insights, and develop north-star goals for leadership at your company. – Ashley Jablow, Wayfinders Collective
3. Find Areas Where Effectiveness Is Missing
Look at the areas where effectiveness is missing by looking at the numbers that correspond to measurement. Ask the leaders accountable for those results what their relationship to those numbers are to understand the underlying context that is disempowering them and creating the gap. Do this across the company, and patterns will emerge that can be addressed by contextual shifts. – Najuma Abiela, SOULCHI
It all comes down to communication and regular check-ins to minimize these gaps in the first place. When you have regular check-ins with your team and the team members of your team leaders, it can give you a better understanding of how your team is operating. – Lauren Najar, Lauren Najar Coaching LLC
5. Identify Collective And Individual Goals
Leadership gaps tend to reveal themselves on the front line. Clear signs include underperforming teams, high turnover rates and under-resourced support. Identifying collective and individual goals, creating buy-in so that everyone feels part of the process and then working with the individual leader to create a coaching and skills development plan that is in alignment with their own professional goals is crucial. – Nicole Brant-Zawadzki, BZ Coaching
6. Pay Attention To Employee Complaints
Pay attention to recurring employee complaints, problematic feedback, recurring resignations and departments with higher absenteeism. Executives should first look at potential managers who are lacking leadership around these elements. Wherever there are the most complaints is where they should dig. Also, conduct anonymous wellness surveys among your teams to find out what the atmosphere is like in your different service areas. – Xavier Preterit, BIMR EDITION
7. Review The Company Strategy And Departmental Goals
When identifying leadership gaps, start by reviewing the company strategy and departmental goals. Based on those findings, identify the necessary leadership skills to successfully lead and execute the strategy. Comparing the needed skills and the current skill sets of leaders will illuminate any potential gaps. Create a development plan for all leaders, prioritizing the present and forecasted gaps. – Lindsay Miller, Reverie Organizational Development Specialists
8. Look For Recent Breakdowns And Failures
Look for any breakdowns and failures that have taken place over the past six to 12 months. For example, where did a team not deliver on time or within budget? Where did you lose good talent? Where did you miss an opportunity to grow market share? Review leadership structure in those areas. What chains of command are present? Who is missing authority to take action? This will help you see the gaps. – Christine Rose, Christine Rose Coaching & Consulting
9. Map Out Goals And Evaluate Competencies
The key is for the executive client to map out what the company wants to achieve and when. Once mapped, we can evaluate the required core leadership competencies through leadership skills mapping, identify who has those requisite skills or the potential to acquire them within the organization, and understand what is missing, forming the basis of a leadership development plan. – Remi Adebonojo, RESILIGENT
10. Assess Whether You Have What Will Drive Business Forward
First, figure out what will drive the company forward, such as the core competencies needed. Then, assess whether or not you have those within your current team. Assessing is one of the most valuable skills; if you do not have a way to evaluate your current employees, I like to use Korn Ferry's book FYI: For Your Improvement—it lays out what "skilled" and "unskilled" look like. This makes it easier to identify gaps. – April Sabral, April Sabral Leadership
11. Ensure Objectives And Measurements Are Clear
The starting point when identifying leadership gaps is making sure the company's objectives are clear and that what is being measured is what actually needs to be measured to rate success. After that, asking employees what they need in terms of fulfillment from their jobs and what pieces are missing provides vital information for making improvements. – Marc Zalmanoff, Marc Zalmanoff LLC
12. Assess Leaders In Two Essential Areas
The executive must assess whether every company function (such as product, marketing, sales and so on) has a leader at the helm who checks the "yes" box in two areas: First, does their department work like a well-oiled machine and have a good culture? Next, do they spend most of their time shaping the company's future while keeping an eye on potential threats instead of managing the current business? – Lusia Moskvicheva, The Happy Life Strategist
13. Look At The Culture On Both A Micro And A Macro Level
Take a look at the culture of the organization on both a micro and a macro level. Building an enabling culture is where leaders should be focused. If there is dissonance there, then the leaders and the leadership need to be elevated. Ask yourself questions such as, "Would I like to work here? What's compelling about the culture? What makes me stay? What will make me leave?" The answers often point to gaps in leadership. – Rittu Sinha, The Balanced Bandwagon
14. Consider Who Could Take On The Top Roles
Be positively tragic: Imagine that something happens to you tomorrow—how would your organization handle it? What if your top three leaders got recruited by the competition? Who could step up and take over their roles? If you are struggling with any of these options, what would you have to focus on now to bridge the potential leadership gap and develop your best employees to become even better? – Csaba Toth, ICQ Global
Article link – https://www.forbes.com/sites/forbescoachescouncil/2022/05/13/14-smart-ways-executives-can-identify-leadership-gaps-in-their-company/?sh=62dfcb7338c4