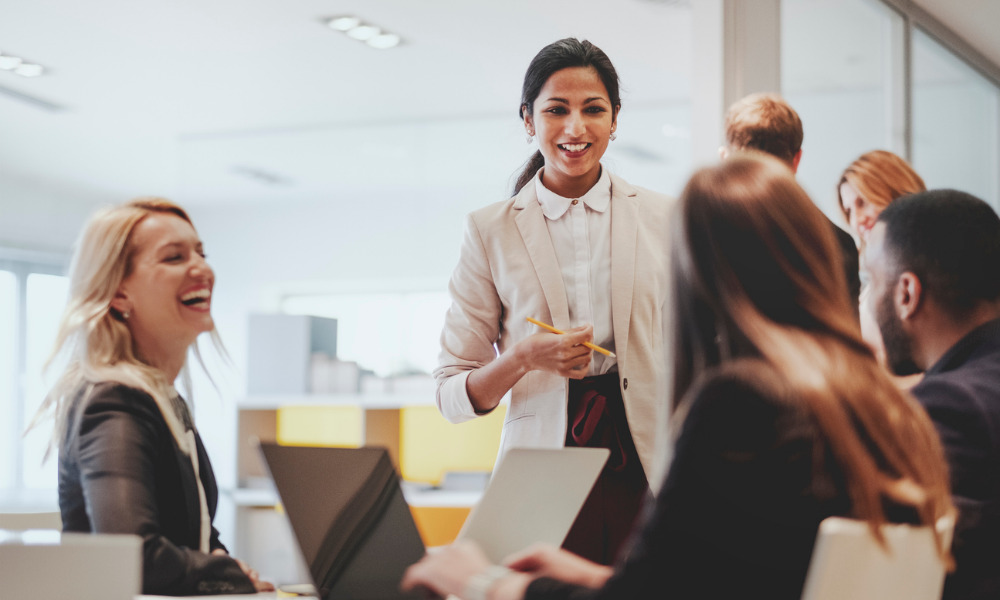 Private Kiwi businesses trump public sector in leadership and team inclusion 
New research released this week from Diversity Works NZ revealed that New Zealand's public businesses are lagging their private counterparts in terms of diversity and inclusion, especially from their leaders.
The annual Workplace Diversity survey found that Leadership in the private sector was seen as more inclusive than in the public sector – 61% of private sector respondents indicated that leadership style in their organisation was a best practice example of inclusive or mostly inclusive leadership compared with only 51% of respondents from the public sector.
Respondents were more positive about inclusivity within their own team environment than from leadership, but the public sector still fell far short of the private sector – 74% of respondents in the private sector perceived their team as "a best practice example of inclusivity or mostly inclusive" compared to 69 per cent in the public sector.
Read more: Inclusivity, how to go beyond gender diversity
Peter Mercer, head of research and development at Diversity Works NZ, said that this was only the second time that the question was included in the survey so there have been no big trends identified in the data. The gap was neither widening nor narrowing and it had been consistent for the last two years.
What's causing the disparity in public and private inclusion?
There are quite strong directives from New Zealand's government that indicate publicly funded businesses should be making diversity, equity, and inclusion a priority. The Public Service Commission set up the Papa Pounamu program which is designed to drive diversity and inclusion across the public sector, so what's causing the disparity?
While there's no data to support it, Mercer believes that the size of public organisations may be hindering their ability to support comprehensive culture programs.
Read more: KPMG takes bold step towards inclusivity with 26 weeks equal paid parental leave
Most Read
Bart Brichau begins stint as newest Teltrac CEO
NZ Steels GM of people on 'collating a framework we can use for the greater good'
Want to attract top talent? It's time to get your values in line
"My view would be that lots of public bodies tend to be larger than the average private sector organisation in New Zealand," said Mercer. "What that means is as far as inclusive cultures are concerned, the size and structure of our public organisations is potentially more challenging to navigate."
How can the public sector respond?
Whether you're in the public or private sector, Mercer said the best place to start was to ask yourself, what does inclusive leadership really mean in day-to-day behaviour. "That's the question that I would be asking myself if I was leading a public sector organization, and how can leaders do that with a level of authenticity. But what does that actually mean in practice, and what does that mean for the culture of our organization specifically?"
"One of the key things is always going to be about how public sector companies build capacity, and that's capacity to support inclusive collaboration within their team, and the capacity of leaders specifically to manage and moreover support diversity but I also think that there is something around positive role modelling of inclusive behaviour as well," he continued.
Diversity
Businesses reported that ethnicity was ranked as the fourth most important diversity issue, overtaking gender for the first time in six years. The most difficult groups of people to recruit to the workforce were Māori, Pacific People, people with disabilities and transgender/gender diverse people. However, the public sector trumped the private sector in this area with recruitment of those minority groups being more of an issue for private sector organisations than public sector workplaces.
Article link-https://www.hcamag.com/nz/specialisation/diversity-inclusion/private-kiwi-businesses-trump-public-sector-in-leadership-and-team-inclusion/413393