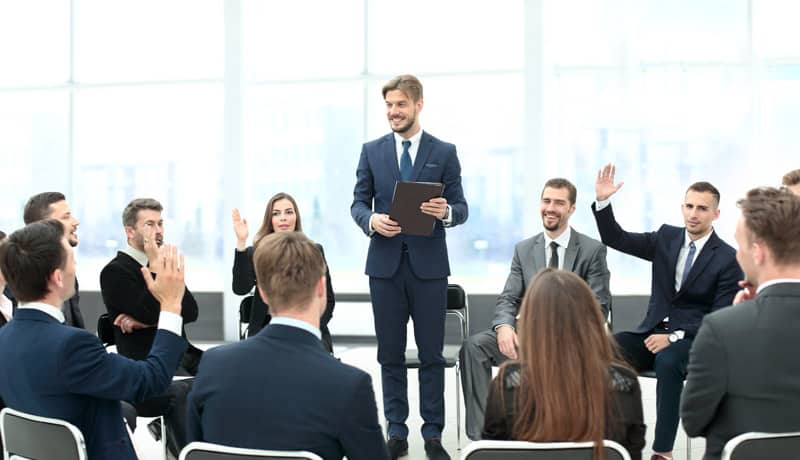 After Becoming CEO, The Lessons of Leadership You Can Expect To Learn
The journey to becoming a CEO is marked by hard work, constant learning and accumulating knowledge from lessons learned along the way. Every CEO acquires leadership skills before even being offered or accepting such a role.
As CEO of Phonexa, I've amassed a wealth of knowledge and experience through my own efforts and interactions with fellow C-level executives. Although I learned a lot on my way to the C-suite, I continue to learn lessons as a way of challenging myself and fine-tuning my abilities as CEO.
In order to truly be an effective leader, you must always be cognizant of obstacles that may occur and use those moments as learning experiences to hone your leadership skills. The following are just some of the leadership lessons I gained after assuming the role of CEO.
Credibility Is Paramount
Establishing relationships with your employees is a top priority when stepping into a leadership role. For CEOs and other members of the leadership team, garnering buy-in from employees requires credibility and trust. You cannot become a successful CEO without building trust and nurturing relationships with your team.
CEOs can establish credibility by using learning experiences to nurture their team members' professional development. When an employee comes to you with a problem, use that opportunity to teach them how to resolve the issue rather than solving the problem for them. For instance, if you spend roughly 10 extra minutes helping your team member resolve an issue, they likely won't need your assistance the next time they encounter similar problems.
By guiding and teaching team members how to resolve specific issues, you won't have to solve each problem presented to you on a case-by-case basis, thus saving time and boosting productivity. Be aware of all problems—big or small—within your organization, know the issues inside and out, and always use these experiences to teach your team members. Pass along valuable lessons that they can employ to hone their skills and advance their professional development.
Leave No Issues Unresolved
One strategic way to cultivate employee trust is to adopt a no-issues-unresolved approach when addressing issues within your organization. This takes the open-door policy one step further by ensuring that no employee inquiries or concerns get lost in the shuffle. This is especially important during a pivot or critical point in the company, as this helps to establish trust within your organization by showing employees that all input matters, regardless of which department or area they work in.
I dedicate Fridays to my open-door policy. I make sure to manage my time so all my work is done before Friday so that I can tackle any issues that require my attention. This method works really well because whatever outcome results from these conversations, all parties have the weekend to reflect on our discussion
Keep An Eye On Finances
One of the many important lessons I learned as CEO of Phonexa is to always make sure to stay in constant communication with the finance department. Even if you don't have a finance background, you can keep an eye on financials by making sure your finance department provides regular updates on the simplest happenings of your company from a numbers perspective. Keep financials top of mind for every decision you make, and you'll become a better CEO by doing so.
Recognize Opportunities For Internal Growth
A vital lesson I learned from David Gasparyan, Phonexa's founder, president and previous CEO, is that it is always better to identify an opportunity and make a decision today rather than tomorrow. However, there will always be decisions that require more time since the outcome will affect your entire organization. One such decision comes when deciding to hire outside talent or promote internally for a leadership position.
I've seen our organization hire leadership from outside of the company, as well as promote talent from within, and I recognize that there is a level of credibility associated with promoting internally. I was one of the leaders to benefit from this added credibility when I was promoted to CEO after seven years with the company. I've learned that hiring internally or even changing people's functions across the company will result in improved employee retention and added respect for leaders hired from within.
Final Thoughts
Attaining the position of CEO takes hard work and dedication, and you should congratulate yourself on your achievements. As a CEO, half of your reward should come from recognizing your accomplishments. The other half comes from seeing your employees grow. When I see that my employees are happy, I know that I'm doing my job to the best of my ability. For new and seasoned CEOs, appreciation from team members is indicative of effective leadership.
Article link- https://www.forbes.com/sites/forbesbusinesscouncil/2022/05/16/the-leadership-lessons-you-can-expect-to-learn-after-becoming-ceo/?sh=1a9d9c4c3553